Introduction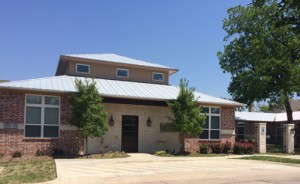 Founded in 1999, Consolidated Consulting Group (CCG) is a Full Service Environmental and Property Condition Consulting Firm based in the Dallas/Fort Worth Metroplex.
CCG's primary business philosophy is that customer service, quality reports and consistency are imperative to every customer relationship.
Most importantly, CCG offers the best customer service in the industry, no question. We look forward to the opportunity to demonstrate this to you and to establish a positive working relationship.
Customers Served
CCG specializes in conducting due diligence investigations for developers, national and regional lenders, special servicing companies, real estate investors, property management companies, the insurance industry and municipalities.
Company Registrations
CCG holds the following company certifications:
Woman Owned, Disadvantaged Business Enterprise
Texas Board of Professional Geologist Registered Geoscience Firm
Texas Commission on Environmental Quality (TCEQ) Registered Corrective Action Specialist (RCAS) Firm
Texas Department of State Health Services (TDSHS) Asbestos Management Planner Agency
Qualified Professionals
CCG is comprised of a team of well qualified professionals with extensive experience in business management, consulting and construction services. CCG's staff consists of highly trained personnel who are experienced in conducting thorough Due Diligence & Site Remediation Investigations. All of CCG's staff members take part in Continuing Education to keep current with the changes in our industry in order to better serve the needs of our Clients.
CCG's staff hold the following certifications and licenses:
AHERA Certified Asbestos Inspector & Management Planners
TDSHS Licensed Asbestos & Lead Based Paint Inspectors
TCEQ Corrective Action Project Managers (CAPM)
TDSHS Licensed Asbestos Management Planner
TCEQ "B" Licensed UST Removal Supervisors
TBPG Licensed Professional Geologists
TDSHS Lead Based Paint Supervisor
Additionally, CCG has established relationships with a broad range of pre-qualified technical personnel including architects, construction managers, chemists, engineers, general contractors, geologists, scientists and specialty consultants.